I just recently fell in love again with antique stores. After a worthless, all-too-long search online for a Chinese vase with a delicate pattern and beautiful, vibrant colors, I was left with only one option: visit an antique store. Fearful that I would just be wasting my time sorting through mostly junk, I was thrilled when the first place I stopped had the beautiful gem pictured to the left.
That's when I realized antique stores are one of the best hotspots for decorating finds. We're so used to jumping online and searching for home decor items. But sometimes the best items aren't sold online. They're in your local antique shop.
Now that's not to say that everything in an antique shop is beautiful. I had to sort through tons of junk before I found the perfect vase - but it was well worth it because I got exactly what I wanted and didn't need to settle.
But be warned. Before shopping for antiques there are a few things you should know.
Antique Store Shopping Tips
Take a picture, fabric samples, paint samples and measurements of the empty spot you'd like to fill in your home. In some antique stores all sales are final. So if you buy it, you keep it - even if it ends up clashing with the sofa.
Don't touch anything. Not only might you break it and then have to buy it, but also because you could get hurt. I rubbed my hand across a Chinese porcelain pot and ended up getting a piece of it stuck in my finger. The pot had a hairline fracture that I didn't see. So you've been warned.
Take your time. Unlike chain stores that take hours perfecting their displays, most antique stores have items thrown together in a chaotic mess, which makes it easy to miss the good stuff. So take plenty of time to look everything over. If you're having a really hard time taking everything in, ask the owner if they have what you're looking for. They just might lead you right to it.

Sometimes the lighting in antique stores is pretty bad. If you think you like the color of something, but aren't sure, ask the owner if you can step outside with the object to see how it looks in the sunlight.
There's no late night shopping. Unlike many stores that are open until 9pm, some antique stores close around 5pm and aren't open every day of the week. Check the stores hours before heading out.
If you think you're getting ripped off, take a picture of the item and then head home to look it up online. See how much antique stores online are asking for the item to verify if the price the store you were at is reasonable. Also, check to see if there are any ways to verify that the item you're looking at is not a fake.

It's not all about paying top dollar. Sometimes the best finds at an antique store are in the $5 range. Then again sometimes they're $300 or way, way more. It just depends.

E-mail • Furl • Digg • Delicious • StumbleUpon • NewsVine
Posted by Meghan Carter on Friday, Apr 25, 2008 in
Decorating Tips
.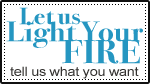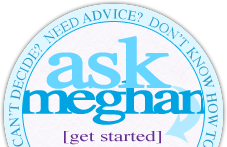 ©2006-2008 AsktheDecorator.com
We're a slave for you - litterally. We work day and night trying to make this Web site the best it can be, and we could use your help. Tell us what you want, because we want to hear it.
Love my videos but don't have the time to visit Ask the Decorator every day? I understand. That's why I offer e-mail alerts.
By signing up for the e-mail alerts, you'll receive an e-mail each time two new videos are published on Ask the Decorator. The e-mail will have the headline for each video along with a short summary.
If you're interested in the video, click on the headline and you'll be taken straight to that video. If none of the videos interest you, trash the e-mail and move on with your day without wasting the time of visiting my Web site. Brilliant, I know. Hey, I'll do anything to make your life easier. Just ask, or in this case, sign up.
I know how frustrated you are. We've all been there. No matter what search term you type in you can't find what you're looking for. Well, search no more. Simply fill out the form below to send your decorating dilemma straight to me. I'll think over it for a while and send you an answer as soon as I can.
I hope you're enjoying my blog. Thanks for taking the time to stop by.
My blog is about letting you get to know me and Ask the Decorator through sharing fun stories from my travels and any other interesting things I come across. Also, this blog is a way for me to connect with you. So feel free to contact me, becasue it's a two-way street.
I'm glad you like my blog and even more flattered you'd like to subscribe.
Fill out the form below, and you'll have each post e-mailed to you. But don't worry, your inbox won't be inundated. You'll receive a weekly e-mail updating you on the latest posts.