One of my very favorite places to be is the beach. Everything about it I love. The beauty of the ocean. The sound of the waves crashing. The smell of the salt water. The feeling of the sand beneath my toes and the wind on my face. I could sit in that atmosphere for hours.

But as much as I love the beach, I normally don't love beach themed rooms. And it's not because they don't look pretty. It's because they don't feel like the beach.


When we decorate, we normally have only one sense in mind: sight. We want our room to look as good as possible. But what about the other senses?
When we experience a new - or familiar place - we don't just see it. We smell it, touch it and hear it. We use four of our five senses to determine whether or not we like the atmosphere.
If a room looks good but lacks anything else that's spectacular, it will feel flat. We like rooms that arouse all of our senses - sight, sound, smell and touch. So when we decorate we should plan to please all of them.
There are so many ways to incorporate the other three senses into our rooms. Here are some suggestions.
Sound:
Put speakers in all of your rooms so you can play music that fits your mood. Get an indoor fountain. Open your windows to hear the birds.
Smell:
Use air fresheners or scents. Try scented oil. Light scented candles. Open the windows in the spring and summer. Make a fire. Set out dishes of potpourri. Display a fragrant plant.
Touch:
Choose fabrics and blankets that feel good to the touch. Pick flooring you like to walk across barefoot. Install a ceiling fan and let the gentle breeze caress you on warm days. Select furniture pieces that are as nice to sit on as they are to look at.
Incorporating the four senses when you design is one of the easiest ways to take a room from good to great.
E-mail • Furl • Digg • Delicious • StumbleUpon • NewsVine
Posted by Meghan Carter on Thursday, Apr 10, 2008 in
Decorating Tips
.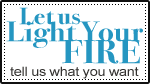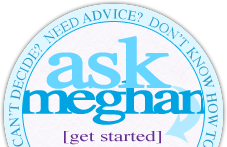 ©2006-2008 AsktheDecorator.com
We're a slave for you - litterally. We work day and night trying to make this Web site the best it can be, and we could use your help. Tell us what you want, because we want to hear it.
Love my videos but don't have the time to visit Ask the Decorator every day? I understand. That's why I offer e-mail alerts.
By signing up for the e-mail alerts, you'll receive an e-mail each time two new videos are published on Ask the Decorator. The e-mail will have the headline for each video along with a short summary.
If you're interested in the video, click on the headline and you'll be taken straight to that video. If none of the videos interest you, trash the e-mail and move on with your day without wasting the time of visiting my Web site. Brilliant, I know. Hey, I'll do anything to make your life easier. Just ask, or in this case, sign up.
I know how frustrated you are. We've all been there. No matter what search term you type in you can't find what you're looking for. Well, search no more. Simply fill out the form below to send your decorating dilemma straight to me. I'll think over it for a while and send you an answer as soon as I can.
I hope you're enjoying my blog. Thanks for taking the time to stop by.
My blog is about letting you get to know me and Ask the Decorator through sharing fun stories from my travels and any other interesting things I come across. Also, this blog is a way for me to connect with you. So feel free to contact me, becasue it's a two-way street.
I'm glad you like my blog and even more flattered you'd like to subscribe.
Fill out the form below, and you'll have each post e-mailed to you. But don't worry, your inbox won't be inundated. You'll receive a weekly e-mail updating you on the latest posts.