After a long wait, season two is finally here! Hooray! We're starting off with the wonderful videos from my visit to
Advanced Concrete Enhancement
:
Decorative Concrete
and
Concrete Countertops
.
You could say the owner, Blayde Penza, is tougher than his product. On the day we filmed, Blayde was worried he had caught his son's strep throat. But despite his sore throat and pounding headache, he stuck in there and was a wonderful interview. You would never guess he felt sick when watching the videos.
Of course, everyone else was worried they would catch Blayde's illness. So every time Blayde walked out of the room, one of his all-too-nice employees would pull out the hand sanitizer and pass it around. And it worked. Neither Brent, my videographer, or I got sick. But we did have a wonderful time.
And no, I'm not joking in the Concrete Countertop video. Concrete countertops really are that soft and smooth. I couldn't believe it. They were the best feeling countertops I've ever touched. Absolutely amazing!
E-mail • Furl • Digg • Delicious • StumbleUpon • NewsVine
Posted by Meghan Carter on Monday, Apr 28, 2008 in
Travel Stories
.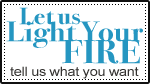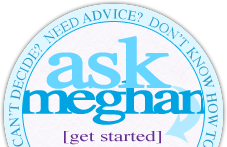 ©2006-2008 AsktheDecorator.com
We're a slave for you - litterally. We work day and night trying to make this Web site the best it can be, and we could use your help. Tell us what you want, because we want to hear it.
Love my videos but don't have the time to visit Ask the Decorator every day? I understand. That's why I offer e-mail alerts.
By signing up for the e-mail alerts, you'll receive an e-mail each time two new videos are published on Ask the Decorator. The e-mail will have the headline for each video along with a short summary.
If you're interested in the video, click on the headline and you'll be taken straight to that video. If none of the videos interest you, trash the e-mail and move on with your day without wasting the time of visiting my Web site. Brilliant, I know. Hey, I'll do anything to make your life easier. Just ask, or in this case, sign up.
I know how frustrated you are. We've all been there. No matter what search term you type in you can't find what you're looking for. Well, search no more. Simply fill out the form below to send your decorating dilemma straight to me. I'll think over it for a while and send you an answer as soon as I can.
I hope you're enjoying my blog. Thanks for taking the time to stop by.
My blog is about letting you get to know me and Ask the Decorator through sharing fun stories from my travels and any other interesting things I come across. Also, this blog is a way for me to connect with you. So feel free to contact me, becasue it's a two-way street.
I'm glad you like my blog and even more flattered you'd like to subscribe.
Fill out the form below, and you'll have each post e-mailed to you. But don't worry, your inbox won't be inundated. You'll receive a weekly e-mail updating you on the latest posts.