Roughly a year ago, I was diagnosed with numerous food allergies. The huge adjustment in my diet not only taught me the importance of self-discipline, but also showed me the significance of knowing where and how my food is made. In order to stay healthy, I now must scrutinize every food label - and it seems I shouldn't reserve my new habit just for what I eat.

While in California, every Green expert I chatted with stressed the importance of understanding where our products come from and how they are made. The new movement of buying based on background checks keeps both us and the environment healthy - not to mention our bank accounts if we choose wisely.

The tops things we should look for when conducting a "product perusal" are:


Where did the products come from? Were they grown organically? Were they harvested in a safe manner from a renewable resource?
How far did the product have to be transported before it reached you?
Are there toxic glues or resins holding the product together? Does the product emit toxic chemicals?
Is the product made from high-quality materials and methods? You don't want to have to throw it away and buy a new one a year from now. It should be built to last.
Asking those questions is highly important, but I'm sure you're hearing it everywhere. Even as I write them, I'm already bored - better put, turned off. I've become one of the drones contributing to the massive cycle of eco-fatigue because we keep repeating the same message over and over again.
So here's the new part of the message. Conducting background checks before buying is no different than what we've been doing for years. It's nothing new. The background checks before were based on whether the item was priced reasonably, sold by a reputable seller and made well. Now we've just added a few extra criteria because we're smarter. And just as we didn't always make the best decisions about what to buy before, we won't make the best decisions now.
Sure, I'm very strict when it comes to not buying foods that I'm allergic to. Then again I have a very good incentive: breathing. But when it comes to purchasing other products, I'm no saint. As I write this I'm wearing non-organic clothes, have toxic paint on my walls and am about to eat off plates that were probably sent farther than I've ever traveled in my life. And that's okay. The important thing is that I'm trying to make smart purchases and conducting a background check will help - even if it is a bit of a hassle.
E-mail • Furl • Digg • Delicious • StumbleUpon • NewsVine
Posted by on Thursday, Mar 27, 2008 in
Decorating Tips
.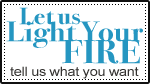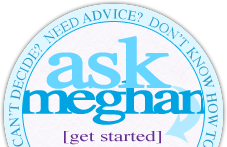 ©2006-2008 AsktheDecorator.com
We're a slave for you - litterally. We work day and night trying to make this Web site the best it can be, and we could use your help. Tell us what you want, because we want to hear it.
Love my videos but don't have the time to visit Ask the Decorator every day? I understand. That's why I offer e-mail alerts.
By signing up for the e-mail alerts, you'll receive an e-mail each time two new videos are published on Ask the Decorator. The e-mail will have the headline for each video along with a short summary.
If you're interested in the video, click on the headline and you'll be taken straight to that video. If none of the videos interest you, trash the e-mail and move on with your day without wasting the time of visiting my Web site. Brilliant, I know. Hey, I'll do anything to make your life easier. Just ask, or in this case, sign up.
I know how frustrated you are. We've all been there. No matter what search term you type in you can't find what you're looking for. Well, search no more. Simply fill out the form below to send your decorating dilemma straight to me. I'll think over it for a while and send you an answer as soon as I can.
I hope you're enjoying my blog. Thanks for taking the time to stop by.
My blog is about letting you get to know me and Ask the Decorator through sharing fun stories from my travels and any other interesting things I come across. Also, this blog is a way for me to connect with you. So feel free to contact me, becasue it's a two-way street.
I'm glad you like my blog and even more flattered you'd like to subscribe.
Fill out the form below, and you'll have each post e-mailed to you. But don't worry, your inbox won't be inundated. You'll receive a weekly e-mail updating you on the latest posts.