Happy New Year! I hope you had a wonderful holiday! It's good to be back!


While out to dinner on New Year's Eve, I noticed that the tablecloth at the restaurant I was at repelled water. What a brilliant idea. I'm sure the tablecloths with that feature are less likely to stain and easier for the restaurant to wash, which must be a relief considering how many tablecloths the staff must wash every day.
That got me to start thinking about how much wear and tear restaurants must endure. We worry about maintaining our homes, but maintaining a restaurant must be far more stressful. Restaurants not only have to deal with a constant flow of traffic, but also have to maintain their beauty in order to keeps customers coming back for more. That's quite a burden unless you use durable products that make cleaning easy. Judging by the water repelling tablecloths, I'm guessing that many restaurants have started to introduce highly durable products, which makes restaurants a great place to find long-lasting products that actually hold up to the manufacturer's promises.
So the next time to you go out to eat, look at the floor, walls, furniture and countertops at the restaurant. Which materials look shabby, and which ones look brand new? You'll quickly find out which products would be a hassle to maintain in your home and which ones require little maintenance to keep looking beautiful. And as we start 2008, wouldn't it be nice to spend less time cleaning and more time enjoying our home. Plus, talk about a great excuse to spend a night at that restaurant you've been meaning to try!
E-mail • Furl • Digg • Delicious • StumbleUpon • NewsVine
Posted by Meghan Carter on Wednesday, Jan 9, 2008 in
Decorating Tips
.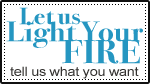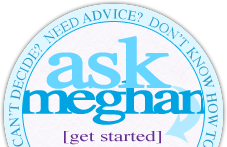 ©2006-2008 AsktheDecorator.com
We're a slave for you - litterally. We work day and night trying to make this Web site the best it can be, and we could use your help. Tell us what you want, because we want to hear it.
Love my videos but don't have the time to visit Ask the Decorator every day? I understand. That's why I offer e-mail alerts.
By signing up for the e-mail alerts, you'll receive an e-mail each time two new videos are published on Ask the Decorator. The e-mail will have the headline for each video along with a short summary.
If you're interested in the video, click on the headline and you'll be taken straight to that video. If none of the videos interest you, trash the e-mail and move on with your day without wasting the time of visiting my Web site. Brilliant, I know. Hey, I'll do anything to make your life easier. Just ask, or in this case, sign up.
I know how frustrated you are. We've all been there. No matter what search term you type in you can't find what you're looking for. Well, search no more. Simply fill out the form below to send your decorating dilemma straight to me. I'll think over it for a while and send you an answer as soon as I can.
I hope you're enjoying my blog. Thanks for taking the time to stop by.
My blog is about letting you get to know me and Ask the Decorator through sharing fun stories from my travels and any other interesting things I come across. Also, this blog is a way for me to connect with you. So feel free to contact me, becasue it's a two-way street.
I'm glad you like my blog and even more flattered you'd like to subscribe.
Fill out the form below, and you'll have each post e-mailed to you. But don't worry, your inbox won't be inundated. You'll receive a weekly e-mail updating you on the latest posts.