When I was 15, I got a job as a waitress. The very first thing I bought was a stereo system. It was big and bold and allowed me to listen to any music I wanted, which was the closest thing I had to freedom until I got my first car.

But as proud as I was to own that stereo, it's now in storage, and I'm guessing yours is too.


The total sales of home stereos is expected to be roughly $1.7 billion this year; whereas, the sales for MP3 speaker docks should be $1 billion and MP3 players $5.6 billion, according to the article "An Audio Legend Adapts" in the April 21, 2008 edition of
Forbes.
One look at those numbers, and it's easy to see that the home stereo is being phased out. But if you decide to bring that up, beware. Music enthusiasts immediately start to discuss whether or not sound quality has been compromised. But I'm more worried about the impact on home design.
Has the introduction of MP3 players made it easier or harder to decorate? I believe it's easier. No longer do we have to look at huge, clunky stereo systems. Now we have sleek, small players that fit in our hand and speakers that can easily be hidden behind cabinet doors or brazenly shown off as if it were a fine piece of art.
And as much as I would like to say I prefer my old stereo for sentimental reasons, I don't. These days I find myself dreaming of a home with hidden speakers and an iPod dock in every room. It's a new type of freedom - one I never dreamed existed when I bought my stereo. It's the freedom of hearing music as if it were coming from thin air and meant specifically for that room, no longer associated with a box or radio, but free to be heard with no strings - or cords - attached. Now that sounds beautiful.
P.S. If you're interested in the iPod stereo pictured above, it's the
Bowers & Wilkins
system that was featured in the Forbes article. And it doesn't come cheap.
E-mail • Furl • Digg • Delicious • StumbleUpon • NewsVine
Posted by Meghan Carter on Thursday, Apr 10, 2008 in
Musings
.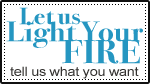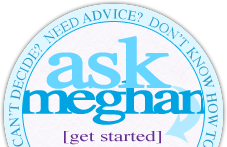 ©2006-2008 AsktheDecorator.com
We're a slave for you - litterally. We work day and night trying to make this Web site the best it can be, and we could use your help. Tell us what you want, because we want to hear it.
Love my videos but don't have the time to visit Ask the Decorator every day? I understand. That's why I offer e-mail alerts.
By signing up for the e-mail alerts, you'll receive an e-mail each time two new videos are published on Ask the Decorator. The e-mail will have the headline for each video along with a short summary.
If you're interested in the video, click on the headline and you'll be taken straight to that video. If none of the videos interest you, trash the e-mail and move on with your day without wasting the time of visiting my Web site. Brilliant, I know. Hey, I'll do anything to make your life easier. Just ask, or in this case, sign up.
I know how frustrated you are. We've all been there. No matter what search term you type in you can't find what you're looking for. Well, search no more. Simply fill out the form below to send your decorating dilemma straight to me. I'll think over it for a while and send you an answer as soon as I can.
I hope you're enjoying my blog. Thanks for taking the time to stop by.
My blog is about letting you get to know me and Ask the Decorator through sharing fun stories from my travels and any other interesting things I come across. Also, this blog is a way for me to connect with you. So feel free to contact me, becasue it's a two-way street.
I'm glad you like my blog and even more flattered you'd like to subscribe.
Fill out the form below, and you'll have each post e-mailed to you. But don't worry, your inbox won't be inundated. You'll receive a weekly e-mail updating you on the latest posts.