I've found that people are either armoire people or closet people. Occasionally you'll find the odd few that are both. I fall into that category.
I like closets for my clothes and armoires for my linens. It's a strange combination, but it works for me. I like the fantasy of walking into a large closet for my clothes, and the romantic notion of pulling fine linens from antique armoires.
But more than the feelings each one brings, I like the combination for the way it adds variety and character to a room. Having an armoire in a hallway or a bedroom provides a wonderful focal point. But too many makes a room look cluttered. So by combining the two types of storage you can give your rooms character and provide extra space for essential - and not so essential - items.
Before purchasing a new home or remodeling a room, think about which type of storage you prefer. Selecting the best type of storage for you -- the type you actually like using -- makes it much easier to stay organized and keep rooms nice and clean.
E-mail • Furl • Digg • Delicious • StumbleUpon • NewsVine
Posted by Meghan Carter on Monday, Apr 7, 2008 in
Decorating Tips
.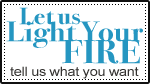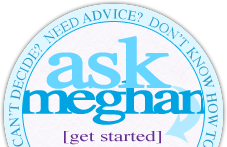 ©2006-2008 AsktheDecorator.com
We're a slave for you - litterally. We work day and night trying to make this Web site the best it can be, and we could use your help. Tell us what you want, because we want to hear it.
Love my videos but don't have the time to visit Ask the Decorator every day? I understand. That's why I offer e-mail alerts.
By signing up for the e-mail alerts, you'll receive an e-mail each time two new videos are published on Ask the Decorator. The e-mail will have the headline for each video along with a short summary.
If you're interested in the video, click on the headline and you'll be taken straight to that video. If none of the videos interest you, trash the e-mail and move on with your day without wasting the time of visiting my Web site. Brilliant, I know. Hey, I'll do anything to make your life easier. Just ask, or in this case, sign up.
I know how frustrated you are. We've all been there. No matter what search term you type in you can't find what you're looking for. Well, search no more. Simply fill out the form below to send your decorating dilemma straight to me. I'll think over it for a while and send you an answer as soon as I can.
I hope you're enjoying my blog. Thanks for taking the time to stop by.
My blog is about letting you get to know me and Ask the Decorator through sharing fun stories from my travels and any other interesting things I come across. Also, this blog is a way for me to connect with you. So feel free to contact me, becasue it's a two-way street.
I'm glad you like my blog and even more flattered you'd like to subscribe.
Fill out the form below, and you'll have each post e-mailed to you. But don't worry, your inbox won't be inundated. You'll receive a weekly e-mail updating you on the latest posts.